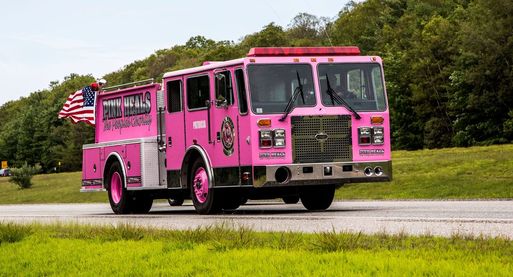 "Patricia", "Jenna", "Susanne", and "Anna" are manned by fire fighters, police officers, EMS workers, nurses, survivors, and members from across Rhode Island and Southern Massachusetts who believe that honoring women and wearing her color can help fight cancer.

If wearing pink and driving a vehicle can make one women, child, or man smile, who is suffering from this terrible disease, then we have met our goal. We simply wont stop there! Our vehicles and our men and women in pink will drive until cancer is no longer threatening our women and their families.


---
---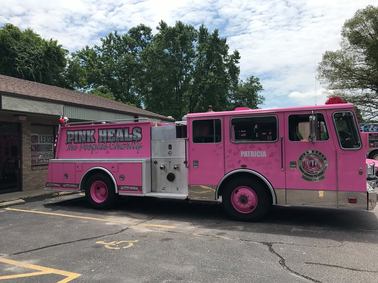 "Patricia"
2003 KME Pumper
Named after Patricia Abbruzzese A cancer survivor

---
---
---
---
---
Dedication of "Patricia" and the new "Jenna"

---
---

Dedication of the original "Jenna"



The Making of "Anna"

The Making of "Jackie"