An Army of Pink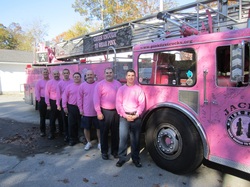 Across Rhode Island, Fire Departments have adopted the "Cares Enough To Wear Pink" proclamation in honor of our women who have or have had cancer. During the month of October, departments will be wearing pink T-Shirts while on duty. Some will wear pink for the four days put out by the national chapter, but some are wearing pink for the whole month. In 2010, both the RI Chiefs Association and The RI State Association of Fire Fighters approved fire fighters wearing pink in October. In the last 6 years, we have donated over $85,000 to local organizations from the "Cares Enough to Wear Pink" Campaign.

Our truck will carry the names of survivors and those who have lost their battle. We are an Army of Pink for women and their battle against all cancers.


---

Recruit Your Fire Department To Wear Pink!

If your department is not involved, it's simple to do. Union members should have a delegate who is in charge of setting up your shirts. Part-time and call fire fighters simply need to get a person to spear head this mission. Find a T-Shirt dealer (We can recommend if you need) tell them about our program. Put your order together. Your membership should come up with a price and decide to make a profit or not. If you make a profit we ask that you donate part of your profits to a local charity since that is part of our mission. Pink Heals believes in keeping money local!!!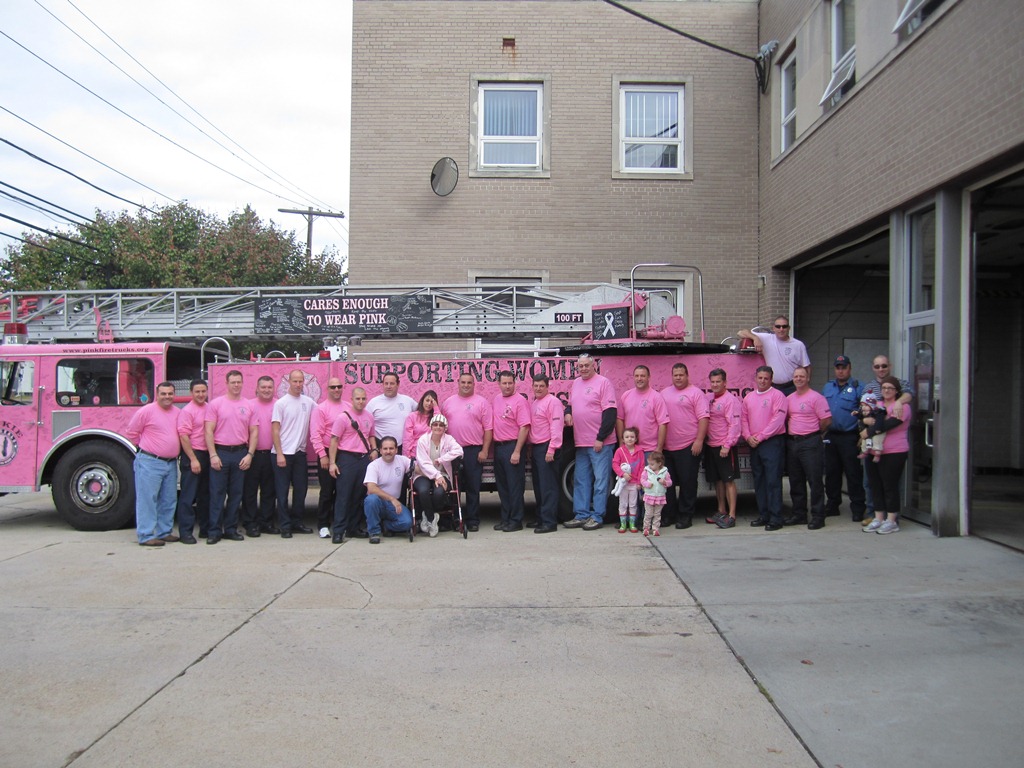 | | |
| --- | --- |
| Cares Enough | to Wear Pink! |

Get Involved!
The RI Pink Heals is looking for police officers and firefighters to join our chapter. All police officers and firefighters are welcome. Our chapter is growing fast and we need your help at fundraisers, flower deliveries and other events. WE NEED YOUR SUPPORT! Click
HERE
to send us an email and join!